The Best Nicknames for Gay Guys
Categories:
Articles
|
Published by:
admin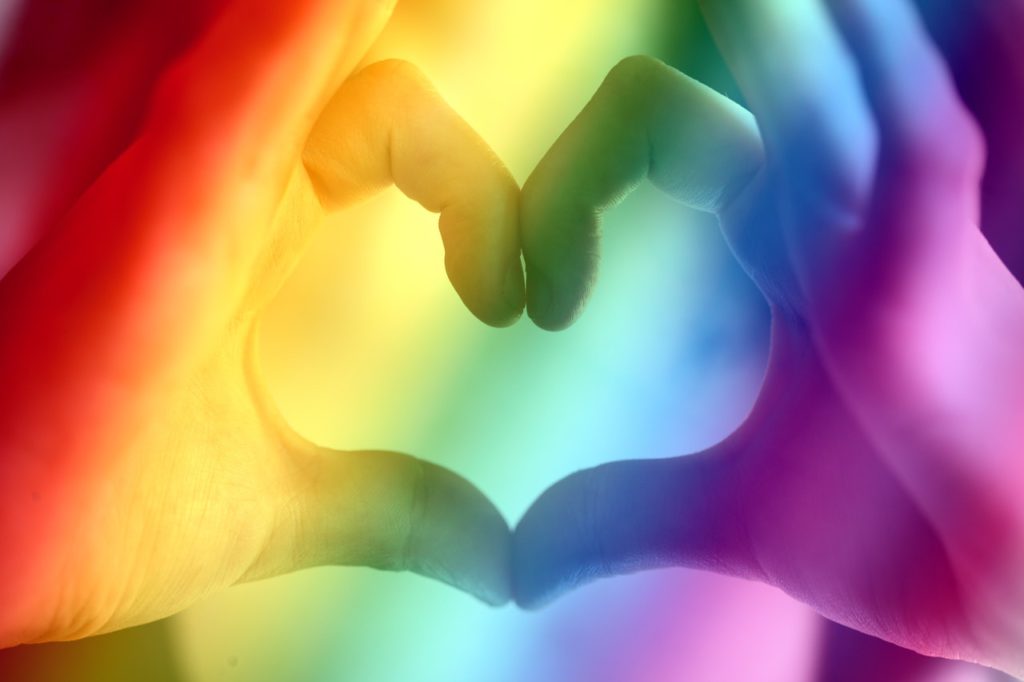 Calling your partner by his name in the early stages of gay dating is normal, but it's not just the best idea to keep calling him the same way forever. What's the fun in calling him the same way as others do?
Not so long ago, no gay guy liked to be contacted by nicknames because they were considered insults in many cases. Fortunately, this idea has faded away, and people now welcome nicknames in their relationships.
Using nicknames is an excellent way of feeling close to each other and forging the bond between you. People often use nicknames based on physical or behavioral characteristics, job, where they're born, achievements or past activities, unique gestures, hobbies, and interests. That's why you convey a feeling of uniqueness to your partner when you call him by a pet name explicitly made for him.
Finding a good nickname helps you with your gay dating since you remind your man of his remarkable traits you admire any time you call him. Nicknames can either be replaced with real names or used for your guy's number on the phone contacts list.
Here we've gathered a hand-picked list of funny and famous names to help you come up with nicknames easier and faster:
Ace
Captain
Blue Eyes
Biggie
Baby Brother
Brown Eyes
B.B
Back Door Kicker
Batty Boy
Sugar
Tiger
Tyke
Bebo
Wiggle Worm
Winnie
Daisy
Zippie
Bender
Bum Chum
Wiggles
Poodles
Birdie
Bambina
Scout
Doodle Pear
Anal Astronaut
Baby Dooo
Backgammon Player
Bentshot
Bitsy
Jelly
Bone Smuggler
Bootie Bandit
Blow-Boy
Short Cake
Gump
Gym Bunny
Gorgeous
Butch
Butt Fruit
Eye Doctor
Egg-Sucker
Faddle
Hot Shot
Nudger
Muddles
Kal
Back Door Bandit
Auntie
Jock
Miko
Brownie Queen
Dilly Boo
Bufter
Bufty
Batty Man
Nipper
Mole
Main Squeez
Chutney Farmer
Nelly
Beach Comber
Faggot
Donut Puncher
Chi Chi Man
Hair Fairy
Minty
Ham Slammer
Crafty Butcher
Daffodil
Fembo
Cock Knocker
Colon Choker
Flip
Flamer
Chemise Lifter
Fagala
Fagamuffin
Finocchio
Cupie Doll
Foxy Lady
Turbo Man
Capon
Jobby Jouster
Bestie
Bean Queen
Buggeranto
Bunduster
Foop
Cake eaters
Indorser
Butter Cup
Candy Bar Punk
Chemise Lifter
MY chi
Mres
Lily
Letterbox
Flit
Chicken
Cloven Hoofster
Bea
Cookie Cowboy
Cot Queen
Knob Jockey
Crap Clown
Cream Puff
Curry Queen
Horses Hoof
Huckle
Boretto Man
Broken Wrist
Broad-Boy
Boo Thang
Butter Butter
Butt Rustler
Tweet Bird
Bun Bandit
Bunduster
Dirt-Chute Plunger
Chutney Ferret
Dinge Queen
Pookie
Pinky Pie
Hawk
Heiney Honer
Cocoa-Eater
Fantail
Freak
Pumpkin
Snookums
If you've been on gay dating with a tall boy, you can call him by funny nicknames that reflect his height. Tall guys are usually considered handsome, and everyone likes them as partners in their relationships. It seems complicated to choose a unique nickname for tall men, but the following funny and cool names will help you pick a proper name without going through hard times.
Alpine
Melmon
Tall Pants
Ceiling
Skyscraper
Lank Man
Big Carrot
Jumper
North Pole
BFG
Jolly Green Giant
Big Fish
Lanky Whale
Long Shelf
Lankoin
Long Bean
Shawn Bradley
Burj Khalifa
Big Bear
Tower
Daddy Long Legs
Everest
Andre
Daddy Long Legs
Ball Hog
Gandalf
Cloud Kidnapper
Chew Becca
If you ever date a tall Mexican guy by any chance, you can make him extremely happy by choosing from these Mexican nicknames:
Grande
Big Chico
Chico Largo
Estacada
Elce
Palos
Zencos
Tore Alta
Montana
Elce
Alto Princesa
Espaquetis
Secoya
Garza
Delgado
If your tall man is black, these nicknames will best suit him and convey a positive feeling to him about his characteristics.
Black Tree
Pillar
Yeti
King Kong
Avatar
Longo
High Pocket
Mountain
Lurch
Mongo
Long Shanks
NFL Champion
Q tip
Goliath
Mantis
Human Lift
Giraffe Sky
Tallest
Another group of potential partners is the tall and skinny ones. Here are some ideas to help them be a more beautiful version of themselves:
Tree Top
Sticks
Slim
Coconut Tree
GrassHopper
Green Giant
Tooth Pick
Moose
Heron
Jupiter
Lanky
Ginormica
Bamboo
Palm Tree
Snowman
String Bean
To find the best matches online for gay dating, you need to join a reliable platform that gives you access to a large and diverse collection of gay users. Gaysbonding is one of the best dating sites focused on gay men in different parts of the world.
Try Gaysbonding.co.uk today and find your ideal partner living near you right away.
Relevant news