How to Find Out if Someone You Know Is Gay?
Categories:
Articles
|
Published by:
admin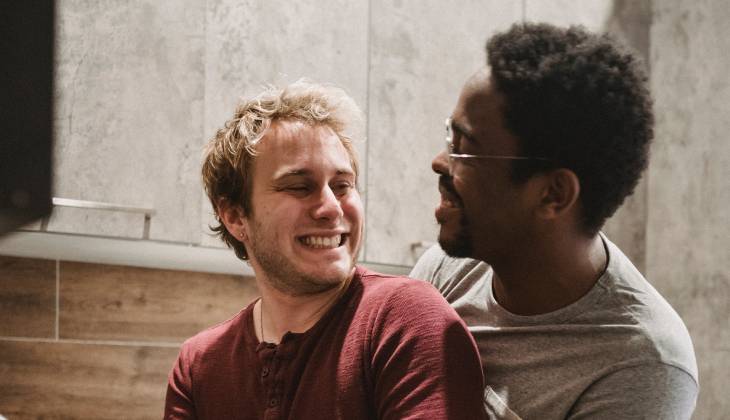 Individual sexuality is personal. No matter what, you should not invade someone's private space and question their sexuality if they do not choose to. Still, there are instances where it becomes necessary for you to discern the other person's sexuality.
For instance, as a gay, you might be interested in them and want to ask them out. Or you might want to hook him up with someone you know. Or maybe someone from the family is finding it hard to understand their sexual orientation, plus struggling to come out.
Whatever it may be — it is critical that you remember not to invade their personal space and go over and beyond so much so that you end up hurting them mentally.
And these tips help you do exactly that. Scroll down to find the subtle ways to tell if someone is gay or not. Moreover, you will also find the right manner to ask them to come out about their sexuality or gay orientation.
Observing Their Behavior
While it is true that the individuals who are gay, bisexual, trans, or queer are overwhelmingly similar to their cisgender peers, the societal stigma of nurturing boys as men develop definite different behavior. This is because their hormones reject their heterosexual influences (subconsciously). So, be it a kid in his adolescence or men in his 30s, their behavior can well reveal whether a person is gay or not.
Look how they compliment: where straight men do not have much interest in their counterparts — be it their beard, dressing sense, hairstyle, or perfume. On the flip side, a gay or bisexual — has much to say about the other individual and either compliments or criticizes these things quite naturally. Again not a definite parameter, but their interest in other men is more than a heterosexual man.
Gay men are also likely to show attraction towards the abs, body figure and proffer attraction towards other men.
Past Relationships
Another indicator of a man being gay is their relationships. Past or present commitments show their emotional reactions towards a particular gender. And even though their past affiliations manifest only girls or women in the list, they do not necessarily reenact the same enthusiasm towards them like a straight guy. Moreover, you should also pay attention to their words when discussing a male friend.
Gay men who are afraid of coming out go to extreme lengths to hide their sexuality, and they can end up dating girls after girls, but again their lack of interest will tell you a lot about their status and whether they're open gay or not.
Pay attention to how they talk: gay men — regardless of whom they date will likely speak differently to you about their date. For instance, instead of mentioning — he or she — a gay man will try to hide the pronoun by designating them as "they".
Talk to Them
This one goes without saying but talking to a person goes a long way. While you can certainly not tell by their daily communication, you can discuss sensitive topics like LGBTQ+ rights and struggles. If they show unusual attention, it could mean that they secretly follow their community and are likely to discuss the topic for too long with you. You can also mention gay or LGBTQ+-based books to see their enthusiasm and interests towards their counterparts.
Do not try judging them by their looks: One of the most common mistakes people make is to rule out gay men's sexuality based on looks, dressing sense, and personal care. And no matter how good it seems — you simply cannot justify a person's sexuality based on his looks.
Moreover, the general assumption of gay men having high-pitched voices is also one of the common myths. These traits are definitely not an indicator.
Ask Them on a Date
If you are here trying to ascertain whether an individual is gay or not because you want to date them, it is best to ask them for a date directly. Yes, it could be tough to come out of this directly, but then again, if the guy is really considerate and understanding — he will not tell you about your sexuality to others even if he is not one.
Nonetheless, coming out and asking someone whether they are interested in dating or not can specifically tell if your' dream guy' is really gay or not.
You can choose not to be direct: again, you also have the option of indirectly asking them out like a morning walk, visiting a local mall to buy some shirts, etc. It all comes down to how comfortable you are with the person that you want to ask out.
Also, if all hell breaks loose, you can also kid saying that, "I was just kidding." But then again, the question is: how much longer can you hide your sexuality. Plus, should you?
Ask Them (But Let Them Come Out on Their Own Terms)
Simply asking an individual can go a long way. However, you cannot play this card on everyone. If you are referring to this guide to find out the sexuality of someone closer, it is better just to ask them about their attitude to gay relationships.
Of course, there is always the 'Sorry' word we talked about, given that they deny being gay. Questions can be simple, like: have you ever questioned sexuality; and can be streamlined with the LGBTQ+ talks we discussed earlier in this guide. You can also ask if they identify themselves as gay. This way, you will not hurt their sentiments and can pass along these sensitive questions quite conveniently.
Additionally, even if the person admits to being gay — you should respect his privacy and let them come out on their own terms. That is, they should be comfortable and motivated enough to face societal cringes.
Relevant news