Best Gay Sex Positions
Categories:
Articles
|
Published by:
admin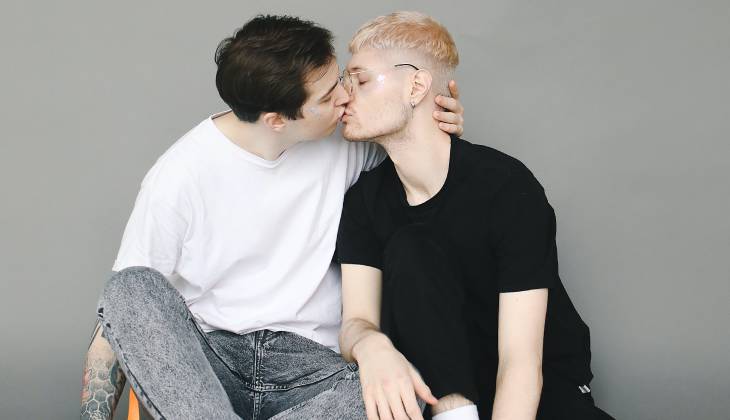 Straight people tend to believe that gay individuals are masters of all trade. For them, gay people hold the deepest secrets of the universe and solve the most puzzling mysteries. But in reality, gay men are also as confused about sex as others in society.
Yes, they are the first to try out new things and are well known to designate stylish names to the new sex positions, but they do not corner the market as one assumes. They are as confused as heterosexual people. Mind you! It does not mean that they do not know about the gay man sex positions, but questions like: where to start, which is the best sex position, which ones will give more pleasure are baffling even to the gay individuals.
And that is why we bring you this ultimate guide on the best gay sex positions.
Doggie Sex Position
Doggie is the gay man's best friend. While it is true that sex positions are all about exploration, sometimes it is best to stop the experimentation and not push the boundaries if you two cannot pull it off. Enter: Doggie — a sex position invented to penetrate with no 'vaginas' required.
How does it work?
A very primary setup of the doggy position involved one partner getting behind the other and penetrating into the anus from behind — while the partner before him kneels on all fours. Here the term — basics — signifies that the most comfortable position for you is the one you like.
Most people do not like or have much affection towards Doggie because they think that the sex poses lacks intimacy and romance. But it is far from the truth. However, the reality of their disliking this sex position is: they do not know the basics of it when there are books dedicated to this single position.
Missionary
If you think that a Missionary sex position is not suitable for a couple with two penises, you are so wrong. In fact, Missionary is one of the best gay anal sex positions of all. Missionary is one of the few sex positions that allows gay couples to kiss and enjoy foot play. Moreover, if you are into nipple play and prostate stimulations — you have yourself a winner.
How does it work?
A basic Missionary sex position requires either gay partner to lie on their back, legs akimbo, and the other gay partner inserts his penis into the anus of the other partner. The best Missionary for you will be the one you find comfortable for you both, given that this is the most basic position.
If you haven't already, try Missionary and discern the pleasure this gives. Even if you are exploring kinky things like threesomes and BDSM — this one works. Nonetheless, you might want to reconsider if you are thinking of long sessions and hard ramming.
Fingering & Rimming
While external anal and butt massage are the common grounds of gay couples, anal fingering & rimming will be your favourite position when you know about it.
How does it work?
Anal fingering is exactly what it sounds like; the sex position involves one of the gay partners inserting either a single or more fingers into the other anus for pleasure. And this could be either at once, or both gay partners can practice it simultaneously by standing up while practising it.
To know the real pleasure of anal fingering & rimming sex position, it is best to talk to a lesbian couple because if there exists a favourite variant for lesbians — this is it. The reason: there is numerous nerve ending at both the anal opening as well as inside — consider them the G-Spot of men.
Lotus
Romance anyone? Lotus, a favourite sex position in the straight intimacy domain, is also suitable and enthralling for gay couples. As the beauty of its name, the sex position is also one of the most enjoyable and pleasurable ones, i.e., if you learn how to do it the right way. And contrary to famous assumptions, Lotus can be practised by any couple regardless of their sexual orientation.
How does it work?
The most basic setup of Lotus requires one of the gay partners to sit with their legs crossed onto the bed, and the other gay partner needs to come close to him. You will have to sit on top of them and fold your legs around their torso.
Try this pose and discern that the structure of the Lotus is not limited to only arts, architecture, or florists — the adaptation of it in the Kamasutra books is also a notable one.
Kneel
It might sound ambiguous for you because it really is. Sex positions that involve kneeling have a different intensity and take the intimacy to an unimaginable level. But besides the pleasure, kneeling sex positions also give you the utmost comfort, ensuring that both of you can practice them for long hours without exhaustion. For instance, simple positions like Snake Charmer — required one of the gay mates to comfortably lay back on a sofa while the other kneels and gives the other pleasure via taking the penis into his mouth. Or the complicated ones like the harp — one of the partners penetrates while spreading the legs of the other in a kneeling position.
Overall, if you ever feel of practising inexplicable and utmost pleasureful option, then any of these kneeling positions involving kneeling will give solace to both of you.
Relevant news