Tips of Etiquette: Visiting a Gay Sauna for the First Time
Categories:
Articles
|
Published by:
admin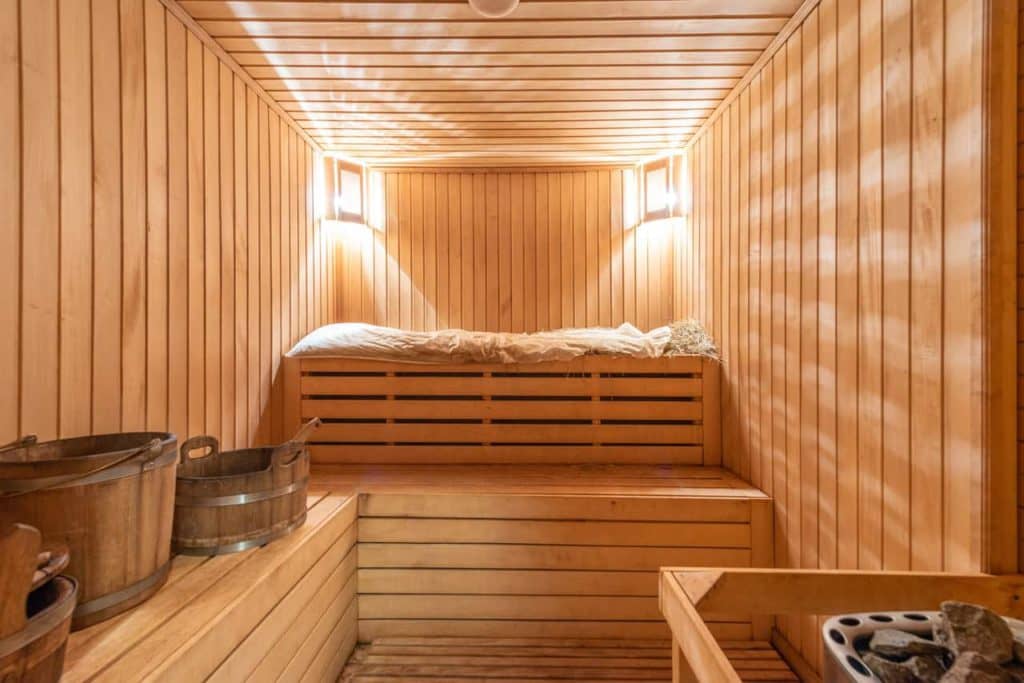 If you're looking for unpredictable encounters with strangers, then you should look somewhere else than free gay dating sites. The sauna adventure could become a good point to start. Please don't try to break the local rules or behaviour norms and end up in jail because of your lack of knowledge.
Do dress appropriately and present yourself as open to new community encounters. However, be on the watch for predators or others with bad intentions. Your safety is best guided by travelling to the facility in a group.
What Activities Occur in a Gay Sauna?
In a gay sauna or bathhouse, a facility that has survived hundreds of years of persecution, men can bathe, use the sauna, or have encounters in dark corners. There is the potential to get STDs, foot fungus, and other microbes from sauna users, especially if you're interacting with someone you don't know.
So, expect the facility to provide clean towels and a hefty supply of condoms. Look for adequate lighting and sanitation, or try another sauna venue.
General Gay Sauna Facilities
There is room for using showers, sitting on benches and relaxing in the sauna, and, perhaps, separate pool or jacuzzi areas. There are remote places where people meet privately, but you might not be the only pair in a dark room where men are hooking up. Groups of gay men may use the sauna to socialise.
Acceptable Behavior
Take a shower and go to the sauna when feeling relaxed or even hot and ready to mingle.
Keep your voice down the entire time you're in the facility.
Ignore the noises and other sights and smells you experience in the sauna.
Don't strut your stuff, such as wearing a thong, a jockstrap, or cruising in the buff, unless you're open to the meetup with a stranger.
Beware of someone casually touching you, especially on the genitals or butt. This can represent that a guy who is cruising the place is interested. But, if you or he shakes his head, then move on to another possible match.
Don't wear street clothes or shoes into the facility. Wear clean flip flops.
Bring clean clothes to wear afterwards, and, if you're a germaphobe, bring towels and soap.
Don't wear scented sprays, such as colognes or body mists, because this makes the environmental air too strong. Your goal is not to overwhelm the senses of other visitors.
How to Succeed on Your Gay Sauna Visit
A men's bathhouse or sauna is where gay men go cruising. They desire potential partners for playtime, just like if they're networking at a gay club. However, there is no loud music or artificial light show to create an intimate atmosphere. Instead, there are competing smells and sounds that confuse everyone and create a unique form of excitement. It's tawdry, dirty, and fun!
A bathhouse is musty, smelling of male bodies, sweat, sex, and, perhaps, sanitisers or chlorine. Be careful where you sit down and the surfaces you touch with your bare body.
If you're looking to have a gay hookup or some flirting and touching, make eye contact and/or respond to a guy who smiles at you. There won't be excessive talking or loud noises acceptable because everyone wants a good time without breaking the norms.
When you find a match, seek an area where you can enjoy your private encounter. If you hear other men doing naughty things, move away to a separate space. Keep your contact time brief to show consideration for other men.
Many guys will hang out and socialise after they have had an encounter. Most importantly, this isn't when you ask other dudes about their recent STD testing or HIV status. That's why condoms are always the best policy!
Relevant news