The Most Widely Spread Gay Dating Mistakes
Categories:
Articles
|
Published by:
admin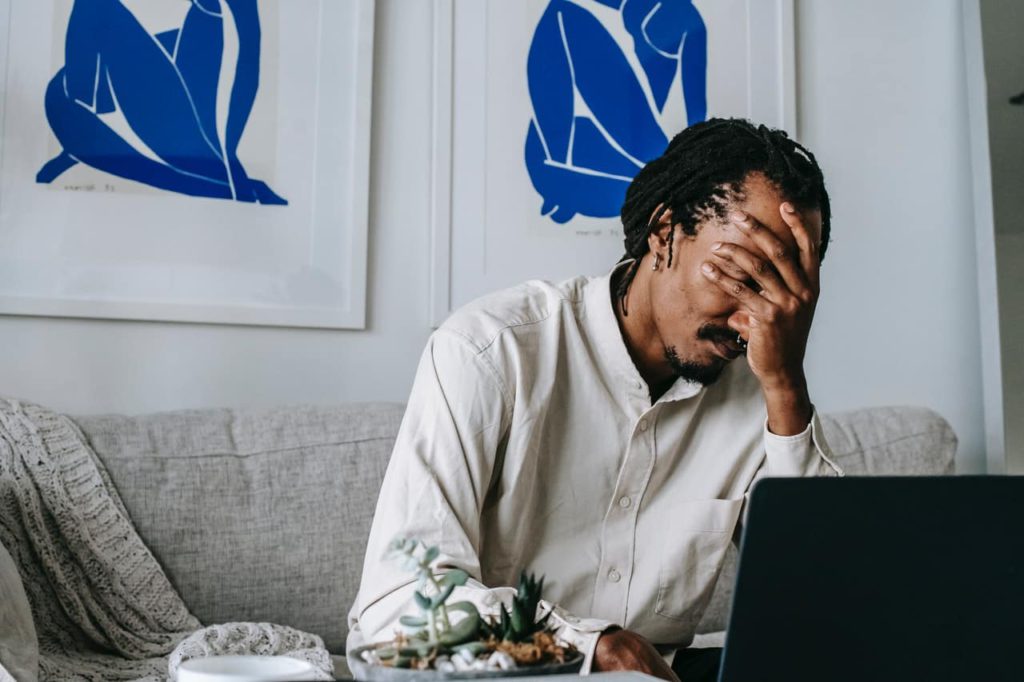 Are you seeking a long-term romance or future husband online? This is an important decision, which fills you with hope and fear. As a free person, you desire to love. However, dating also opens you up to getting hurt if things don't work out.
As a potentially serious relationship unfolds, you have emotional and physical needs and the desire for respect. You feel optimistic about finding your match because you believe in romantic love.
What happens if the new guy you care about isn't the healthiest mate? While it's normal to feel anxiety about rejection and what happens after sharing intimate details about your private life with strangers, these are inherent risks in dating. Avoid these common dating mistakes confronting gay singles on gay men dating sites and IRL:
Mistake #1 – False Expectations
As a single adult, you create specific ideas about the type of man who is your best match. Sometimes, you find out someone you've been dating is not who you thought. When you enter the dating world, don't waste time messaging users and meeting for short dates if you discover you're not compatible.
Listen to yourself if you reflect back on online chats and something seems off. Have you missed clues that he wasn't right for you? Honestly, no amount of matchmaking tools will screen out the wrong people or reveal that you're turned off by their personality like a real date.
Mistake #2 – Mismatched Communications
You and the person you're talking to meet, there is chemistry and a few fun outings. You go out a few times. At first, you're hitting it off. There are fireworks, you look forward to seeing him again, and you're hooked. You create the illusion of falling in love, and he says he's feeling the same way.
However, you're missing signs about your mismatched lifestyles, and, therefore, the communication patterns aren't synching. For example, one person over texts and the other one doesn't respond in kind. Or, you cancel some dates due to mixed messages about work schedules and availability for dates. When you count on him escorting you to an event, he can't be honest when he's made other plans or wants to hang out with other friends. Mismatched communications can lead to hurt and resentment if not addressed.
Mistake #3 – One of You Is Not Fully Out of the Closet
Your gay sexual orientation, or perhaps your bisexuality, is not clear to everyone, which makes the relationship feel strained. You must be vigilant in public and how you discuss him with family and friends. You can't freely express your affection or share your concerns. If both partners are guarded, there's no problem.
If someone is in the closet, this places stress on the other partner to be discreet. Everyone wants to relax and have fun with their partner in different social situations. Discuss how to describe your attachment and when you become an official couple with your partner. Some pairs take longer to reach this stage.
Mistake #4 – Weak Intimacy
You went looking for love because you possess a kinesthetic side. That's natural. You want to give and receive touch and experience pleasure with a romantic partner. In gay dating, two partners want a satisfying connection unless they decide it's not an important part of the relationship.
How important is sex to you? Do you feel compatible with your partner? You can be close friends or lovers, but the intimate activities help you develop a deeper bond. If you can't communicate what you want or need in the bedroom, then the physical interactions will continue to frustrate you.
Mistake #5 – No Shared Hobbies
You go out for a meal or watch a flick. You hang around the house and enjoy binge-watching shows on Netflix or play the occasional board game. You go to the gay bar or social gathering with your partner. However, you don't have special activities exclusively for two, such as cruising or cycling. It's hard to find activities to fill up a whole day with him. It's impossible to plan a week-long vacation and make it fun.
In the end, you deserve a partner who is your best friend and keeps you feeling secure through expressions of intimacy and love. If you settle for a weaker connection, you let yourself down and don't feel happy in the relationship. If he's the one you imagine yourself growing old with, stick it out. If you perceive too many disconnects early on, he's not the one! Pay attention to your instincts. If you're trying too hard to create harmony, then stop!
Relevant news