Useful Gay Dating Advice for Everyone
Categories:
Articles
|
Published by:
admin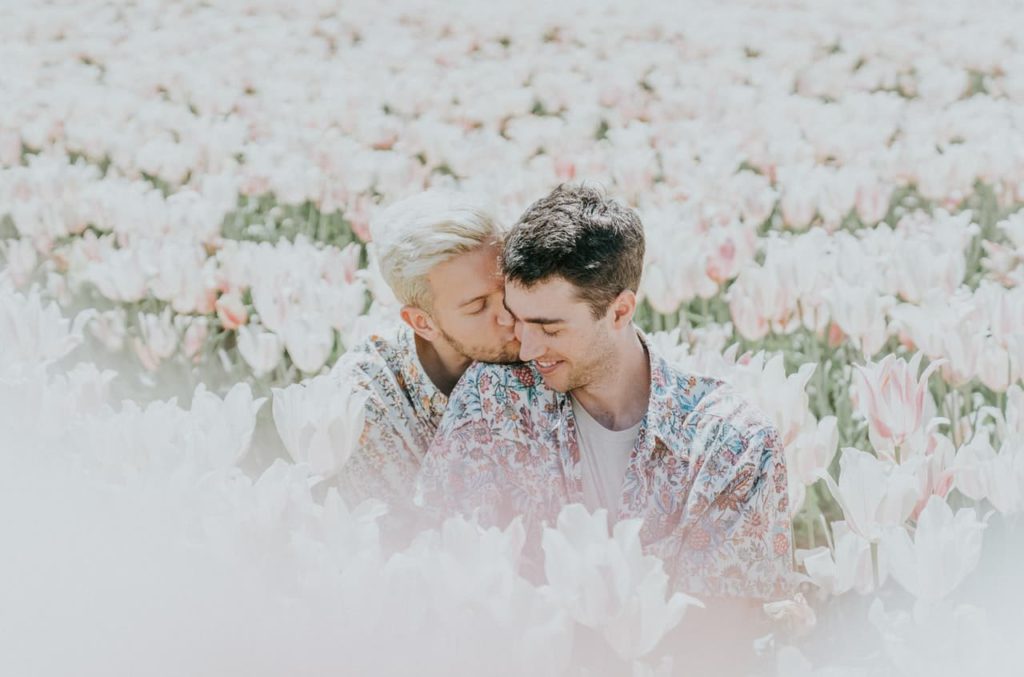 Queer men may have a harder time than their straight counterparts finding a partner. You can't make sure whether the other person likes you back or not and if he's looking for a serious relationship or just something casual. So for many people, gay dating seems to be a demanding experience that comes with many troubles.
To help you with these issues, here are some helpful pieces of advice that make the dating process less difficult for guys:
Arrange Virtual Dates and Get the Best Out of Them
Online gay dating is an excellent opportunity for you to leave a lasting impression on your potential partner from the comfort of your home. Spend some time to get dressed in the way you feel comfortable, choose a cozy place around the house, and discuss your interests and preferences with the other guy conveniently.
To make your virtual dating more fruitful, prepare a list of interesting and important topics beforehand and discuss them during the session. You can also take one step higher and spice things up with a bit of creativity. Think of fun online games you can play together and enjoy your evening much better.
Don't Limit Yourself to a Particular Group of People
Personal preferences and expectations are essential tips in finding a partner. There's no doubt that the guy you go out on a date with should match your type, either his body figures or personality traits. Though, don't ever exclude a whole group of potential partners from your choices because you believe they're not suitable matches. Try to widen your options by being open to more men and welcoming them when initiating contacts for gay dating.
Use Reliable Dating Services
The websites and apps you use have a pivotal role in your success. While some dating platforms might have a greater reputation than others, you shouldn't suffice to this factor when making a decision. Some online portals are specific to casual dating, whereas others host members seeking commitment and long-term relationships. So the wisest move would be to analyze different options and then join the one that best matches your preferences and interests.
Sex is one of the fabulous parts of relationships, and gay dating is not an exception either. It can especially be important in the early stages of dating a new person since it can keep things going between you. But, don't let this part of your relationship define your future together. As time passes, sexual relationships become less important, and other things arise. So prioritize other reasons that make your bond stronger and helps your relationship thrive.
Common Gay Dating Mistakes
Finding the man of your dreams is one thing, and maintaining your relationship, in the long run, is the other important skill for all couples. You can always make your relationship happier by finding and avoiding the usual gay dating mistakes that happen regularly.
To mention a few, here are the two common ones:
Going Too Fast to Define the Relationship
The early stages of meeting someone new are always enjoyable and exciting. People usually consider appearances or other less critical factors during the first dates rather than finding out about his day-to-day habits, how he copes with various issues, or how he truly treats his friends and family members.
The best advice would be not to define your relationship during the time your relationship is fledging. Take your time and let the both of you know each other on a deeper level in different contexts. Once you know your values align in most scenarios and the quality of your relationship is acceptable, proceed to the next steps of making more important decisions.
Deciding On Habitation Arrangements Too Early
Like the previous mistake, deciding to move in together when you're in the sweet days of your honeymoon can ruin everything between you very quickly. Let yourselves spend enough time together and notice how your daily routines line up. Maybe you're the outgoing type of guy who's crazy about spending all the weekend in nature, but your partner prefers to stay in and have fun with friends. Assess your emotional and habitual fits in the first place and then decide on cohabitation.
If you're looking for a reliable and feature-rich gay dating platform, GaysBonding is the best website to join. The user base consists of people with different backgrounds and orientations, making it a great source to meet and date. Try this website today and meet like-minded people nearby quickly.
Relevant news