9 Best Gay Love Songs to Add To Your Playlist Today
Categories:
Articles
|
Published by:
admin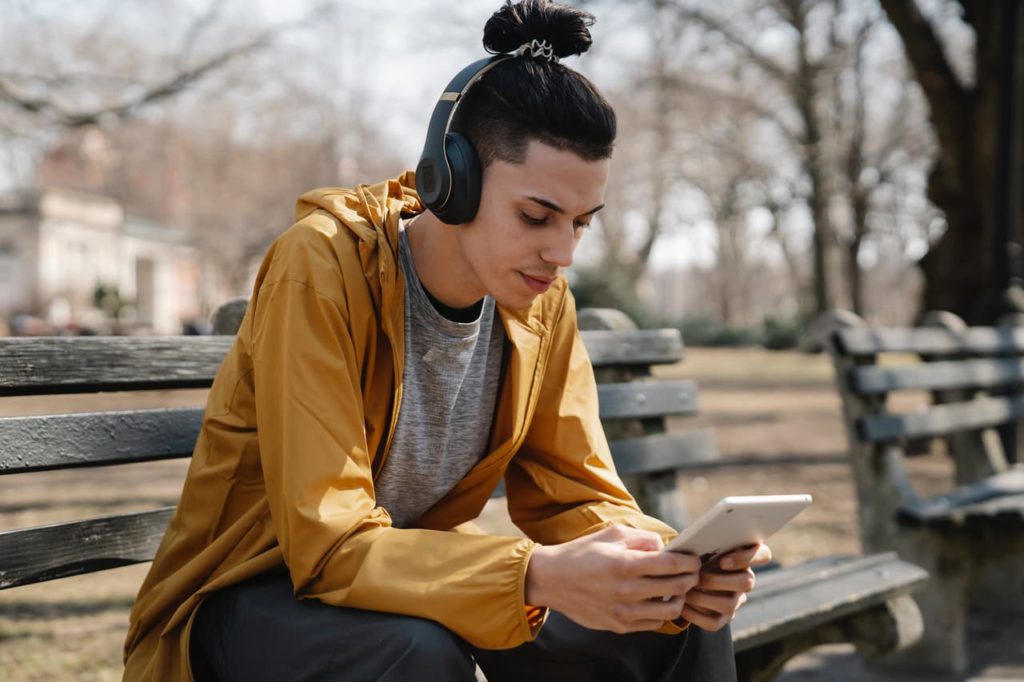 Queer love songs are significant assets to make your gay dating experience most enjoyable. The Heartfelt soundtracks can inspire you to reach your romantic heights easier, especially when you relate to the songs' lyrics.
If you go through music history, you rarely find men singing songs that include male pronouns or listen to tracks that focus on queer relationships. But thanks to the increasing acceptance of gay dating in societies, queer music is becoming more mainstream.
Here we've rounded up nine of the most favorite soundtracks for gay members to improve their man-to-man romance.
Frank Ocean, Forrest Gump
Forrest Gump is a gay love song that uses male pronouns openly. Frank Ocean reflects his first gay love and the feelings he experienced honestly through this amazing soundtrack. He has used the name of the famous 90s movie for his song as a metaphor and wraps you up in his story with the harmony between church organs and guitars.
Brockhampton, Something About Him
The gayness of Kevin Abstract, Brockhampton's frontman, is never shied away from in their lyrics. The song "Something About Him" is one of the most renowned tracks of this band from their album Iridescence that talks about the rapper's experience. The length of this track is one minute and 34 seconds, and he describes his love-struck experience with his partner.
A Great Big World, Hold Each Other
The "Hold Each Other" song of A Great Big World starts with a boy singing about a girl he's interested in, just like the other love songs. But in the second verse, you realize that he's gay and uses this context to reveal that his affection for a boy is precisely the same. Chad King says that he uses female pronouns because others do it most of the time.
Anthony Rapp, Just Some Guy
Anthony Rapp's "Just Some Guy" is one of the best gay love songs that describe the state you've been thrown into doubt when you realize the man of your dreams is equally interested in you. When you listen to this music, you realize that he knows well how to write good lyrics about gay dating while focusing on the passion of same-sex relationships.
Years & Years, Desire
Desire is an excellent hit of Years & Years from their album Communion. The band excels in capturing the audiences' emotions and then adding some dance-pop colors to them. This song pictures the relationship phase when you're not sure whether it's lust or love. If you've been doubting to declare your love to your crush, listening to this song will help you get what you need to do so.
Sam Smith, Him
Sam Smith's "Him" is a song from the album "The Thrill of it All" in which you hear gender-specific pronouns that guide you toward gay dating. The stunning vocals of Smith convey the pain and difficulties of a young man who confesses his sexual orientation to his family members. In this heart-wrenching ballad, the singer tells his father he's fallen for another man and hopes for their mutual understanding.
Perfume Genius, Die 4 You
Most of the Perfume Genius' (Mike Hadreas) music is about the effects of gay in the life of men with same-same orientations. The song "Die 4 You", as the name suggests, is about devotion to a partner and draws the lines between lust and love.
Ryan Beatty, Cupid
Ryan Beatty, the American songwriter, and singer, appears on Cupid as a man who's fallen for a male partner with so much lust, but he's not yet sure about the other guy's sexuality. This R&B production tells a familiar story for people interested in gay dating in a youthful way. In 2018, Ryan told Notion that he'd become a better writer ever since he allowed himself to be vulnerable while writing songs.
Orville Peck, Dead Of Night
Orville Peck is a professional queer country songwriter and singer who affects your heart with his guitar and emotional lyrics. The Dead of Night's lyrics is bittersweet since he finds himself stuck in unrequited love and doesn't know what's best for him.
Have You Picked the Right Song?
If you've chosen your favorite song and look for a reliable online portal for gay dating, GaysBounding is the best pick. You can easily browse hundreds of profiles and contact your potential partner with the same interests. Test GaysBounding for free today, and enjoy the fun.
Relevant news